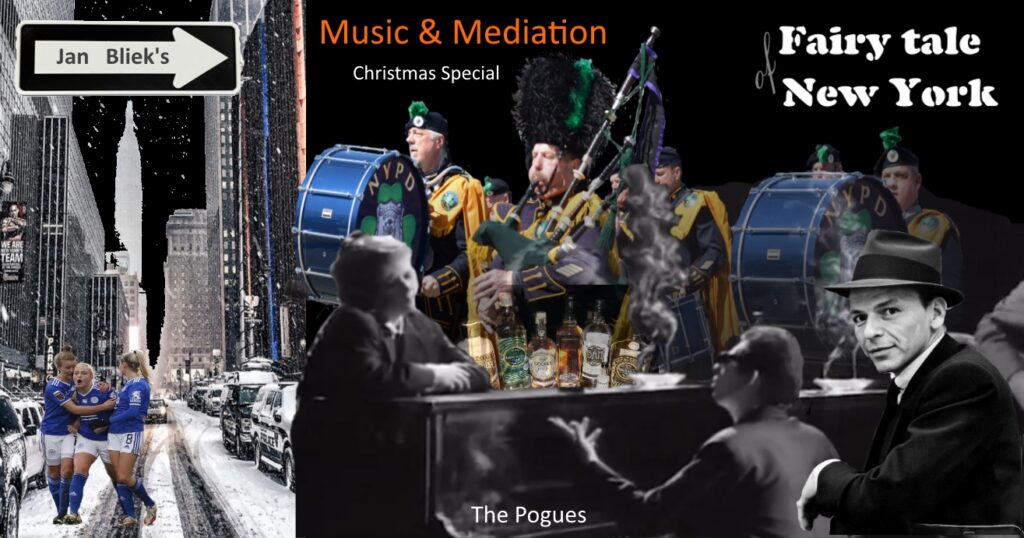 A Fairytale of New York
The tragi-comic tale of love gone sour and shattered dreams eloquently depicted in the Christmas classic Fairytale of New York is the focus of this activity.

For Christmas 2023 I'm offering two sessions on December 18 (Monday) for schools to sign up for. The sessions will be at 16:30 and at 18:30. Teachers can connect from their classrooms and students who don't have class at that hour can connect from home.
Price for schools: 50,- which gives the right to join either of the two sessions, or both.
IRPF detail for this activity: 58,82 – 8,82 (15%IRPF) = 50,-
I can also make an invoice with 0% IVA, which is much easier for the school secretaries.
Sign up by sending an email to eoiavilajan@gmail.com

During the activity we will analyse the song and listen to interviews with people for whom the song has special meaning. Students from different levels (Between B1 and C2) should participate in small discussion groups. For the lower levels the interviews will be quite challenging and the idea is that C1-C2 students come to their aid (Mediation).

Interviews: Gaelic footballer Alisha Jordan came to New York to play football aged 17 from County Meath in Ireland. Despite being dazzled by the glamour and pace of New York City, she missed her family and friends and stencilled the words 'Fairytale of New York' on her apartment wall as an affirmation of her determination to make the most of her new life in the city. When she was later attacked on the street by a stranger, the words came to signify her battle to recover and not to let the horrific facial injuries she suffered defeat her or her ambition to captain her Football team.

James Fearnley, pianist with The Pogues, provides an anecdote from one of their Live performances.
Kevin McCarthy is a retired New York City police detective and a member of the NYPD Emerald Society Bagpipe, Pipes and Drums, who appeared in the video clip that went with the song. He talks about how he experienced the day they filmed the band in a park in New York City.

Go to Zoom Connections to see the options to participate via Zoom